Dr. Kenneth Montague
A graduate of the Faculty of Dentistry at University of Toronto, Dr. Kenneth Montague is a full-time dentist—as well as an art collector, curator, and musician. He began his dental career in 1987, and opened Word of Mouth Dentistry in 1992. The practice has since grown from an initial staff of three to a dedicated team of twenty. His patients include many local and international entertainers and visiting celebrities. Toronto NOW Magazine readers have consistently nominated Dr. Montague as their favourite dentist, and he has won their annual 'Best of Toronto' readers poll many times over the years.
In the late 1990's, Dr. Montague headed the Communication and Public Education Committee for the Ontario Dental Association, which included the production of a national advertising campaign about dental health. Since 2001, Dr. Montague has appeared in numerous magazine and online journals, as well as a variety of television programs promoting dental health, including Health Update with Dr. Karl Kabasele (CityTV), Diagnosis MD (OLN), The New Music (MuchMusic), MTV Live (MTV Canada), The Stephen and Chris Show (CBC), My Job Rocks (WINHD) and This is Daniel Cook (Treehouse).
Visit our YouTube channel to watch all of our videos.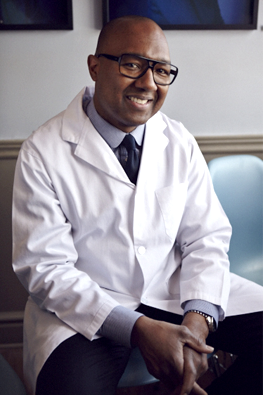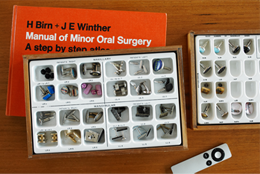 Beyond Dentistry
Dr. Montague is also an avid art collector, curator and founder of Wedge Curatorial Projects, a not-for-profit organization dedicated to promoting contemporary art that explores black identity. Over the past decade, Wedge has produced many exhibitions, art projects and community workshops, including an art book entitled FLAVA (D.A.P./Distributed Art Publishers) featuring his extensive photography collection.
Recently appointed to the Board of Trustees of the Art Gallery of Ontario and formerly a member of Advisory Board of the Ryerson Image Centre and the Tate Modern's Africa Acquisitions Committee, Dr. Montague is a frequent lecturer and panelist at international symposiums, travelling to Africa, Europe and the Caribbean. At his alma mater, the University of Windsor, he has established The Dr. Kenneth Montague African Diaspora Scholarship, and through his Wedge Collection he is a well-known supporter of emerging contemporary African artists.